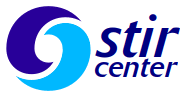 Testimonials
I couldn't believe my enemy and I each want the same thing.
I feel relief now that I understand where these people are coming from.
Daniel and Mialee facilitated an extremely successful workshop with a number of program heads from our newly established university Learning Commons. Faced with the challenge of figuring out what kinds of spatial reconfigurations would best match our collaborative needs, they guided us through a strategic planning journey that not only helped us keep our collective eyes on the prize we wanted, but also helped remind us why we care so much about the vision itself. I'm happy to report that their workshop helped us formulate a specific space recommendation proposal that is now being advanced to the next stage: implementation! They really know how to stir the pot to good effect.
Daniel and Mialee have created an excellent method for helping a person get out of their own way long enough to identify the real situation, work through the identified problems and create some doable next steps and goals. They ask the hard questions in the safe space they create.
Daniel and Mialee are extremely helpful. They are very patient, kind, truly service-oriented, and are brimming with good ideas and fresh approaches to old problems. I would highly recommend them to any organization looking for a sounding board or more clarity.
Mialee and Daniel guided us through a thoughtful problem solving process that allowed for self discovery and immediate action steps. The Getting the Monkey Off Your Back workshop gave me dedicated time to focus on problems, identify roadblocks and manageable solutions, and develop an action plan that I could implement immediately.
It was a nice way to air out some of my issues that had been festering inside of me. I was able to isolate certain issues and create actions plans to deal with them, though this is easier said than done.
It helped me identify a problem that I was struggling with and allowed me to brainstorm practical ways of solving said problem.
Getting time to pause and truly reflect and feel validated that I had a monkey in the first place. Being able to bring "outside" problems into the classroom/workplace makes one realize that our feelings and personal problems are valid, all the time, and really do affect us in every aspect of our lives, not just in isolated slots of our schedules. Also, being given the chance to visualize and make apparent what our "perfect world" would look like — brought so much spirit back into my day!
Breaking my big problem into small, manageable tasks that work to solve the big problem.
It was really helpful to reflect on the reasons why I don't want to get rid of my monkey, that was really interesting for me.
I hadn't thought in depth about what my ideal life would look like because it seemed so unrealistic at first glance, but I found that writing it down really helped me figure out what my priorities were.
I felt like it helped me realize I had no option but to move forward with my summer plans. Most importantly, though, I appreciated the workshop because I felt like it facilitated staff bonding!
I really found the group sharing at the end of the workshop most beneficial. Sharing problems and ideas not only helped me generate more ideas, but it also created an amazing atmosphere in which people were opening up with each other in ways that I could have never anticipated.
The second half of the workshop (describing your dream life, then laying out concrete, small steps to get there) was greatly useful.
I found it to be really helpful in examining problems in a new light. It removed some of the stress of thinking about my problems and gave me some new strategies for problem solving in the future.
I would like to thank you for your insightful and helpful guidance. I implemented aspects of that evening the next day and have been using them effectively since. Your workshop enabled me to get reacquainted with a part of myself from the most productive and satisfying time in my life.
After meeting Mialee and Daniel in an invigorating discussion group they monitor, I presented them with a long-term dilemma I was experiencing that was immobilizing me both professionally and personally. After two sessions of removing the emotional element and investigating the many possible options available I was able to make a sensible, conscientious decision that was best for me and my situation. I am now moving forward in a good way, thanks in part to my time at the Stir Center. I would whole-heartedly recommend them to anyone who needs to find some different viewpoints or solutions to a problem.
With their direction, I am starting a new career in my 50's!
My afternoon with Mialee was amazing! She jumped in with both feet helping me concentrate on my business needs, focus on what tasks should be done, and the steps to accomplish them. She also helped me resolve a tricky communication issue with one of my sales reps. She really turned my thinking around, and it reduced the tension dramatically.
I had the "Consultant's Problem" of how to help the client know if I would be a good fit for them, since past successes with others aren't all that predictive. It surprised me how quickly Mialee and Daniel went to the heart of the matter in reviewing the case studies in my marketing materials. I would work with them again in a heartbeat. It was truly enjoyable problem-solving!
I think Daniel is an excellent problem solver and Tai Chi teacher. He conveys what I need to know and explains it again a different way if I don't seem to get it or forget. He accommodates the class in so many ways, as far as demonstrating and making sure we see it over and over until we approximate the movements. He is extremely patient. He appears to enjoy it, so I don't feel I'm wasting his time. And he models the kind of serenity it is possible to achieve with the practice of Tai Chi.
I have taken several of the problems that were worrying me to The Stir Center. Their sessions led to the most stress-free ways of looking at and solving problems I have ever experienced. What a treat!