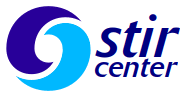 Our Services
Facilitated Discussions
"Crossing Divides" Discussions
Have trouble talking to someone about certain difficult subjects? (Politics, perhaps?) Let's try having a friendly discussion together, where everyone gets listened to, the way they want to be heard.
"Crossing Divides" Practice Groups
Ongoing, regular "practice group" of up to a dozen people who want to discuss important issues with people who have different points of view.
Democratic Collaboration Groups
Ongoing, self-governed group to develop collaboration and cooperation skills, building our agency in society. We can choose a project to work on, to see results, or not. The group decides.
Business Meetings
For profit or not for profit. Small meetings facilitated for improved listening and collaboration. Achieve stated objectives. Strengthen working relationships.
Workshops
Problem Solving "Monkey" Workshops
A monkey on your back is a burdensome problem that won't go away. The workshops give you an opportunity for introspection, and space to generate new ideas for solving problems in your life.
Consulting
Solutions tailored to your needs
Crossing Divides
Collaboration
Problem Solving