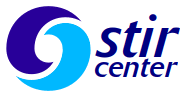 Caution!
These short pieces are quick to read, but slow to digest.
They explain some of the key principles underlying our work.
Like diamonds in the rough, their clarity may not be immediately obvious. So don't take them too literally. Their purpose is to stir up ideas, not tell you what to think.
We enjoyed writing them and we hope you enjoy reading them!
Mialee and Daniel
Articles
Ground Rules
Balderdash!
Elephant Story
Two Plus Two
Talk Is Cheap
Secret Entrance
Good and Bad, Right and Wrong
Teacher's Journey
Holy Writ
Talk About Education